HOLD FAST | SCREAM OUT LOVE SONGS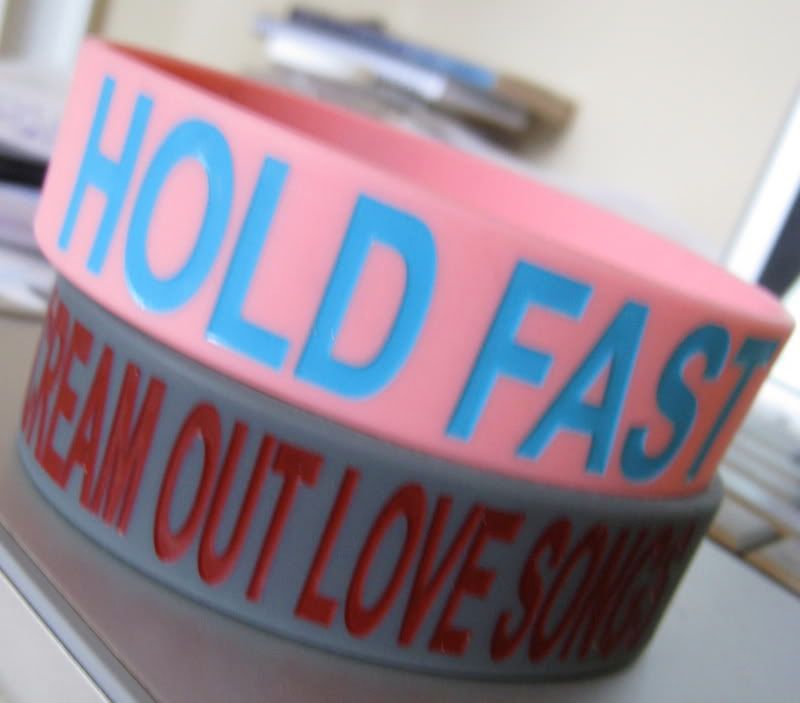 They're here!
Start sending emails to lolleh@comcast.net
Name :
How You're Paying :
What bracelet you're buying :
I wont be home today, but I'll be back later tonight. So don't send in paypal until I respond to your emails.
Thanks guys!
** I do have extras of these, so if you didn't make the list, I have some.
Comments {0}